Transform your business @ IQX
A brand new innovation and coworking space at UWA
SCROLL
About IQX
IQX is Western Australia's most exciting new innovation and coworking space, powered by the UWA Innovation Quarter and Business Foundations.
Working together to grow and thrive.

Breakthrough innovation happens when people with different backgrounds, perspectives and expertise work together. So we're building a dynamic community of businesses, researchers and commercialisation experts to supercharge success.

It's not about ideas. It's about making ideas happen.

We mix our membership between business owners ready to scale, innovators ready to inspire, and the connectors — the coders, creatives, designers, communicators, funders and investors — who can make great things happen.
Why X?

X stands for knowledge exchange, the heart of everything we do. Universities are hotbeds of innovation, and we're facilitating connections and collaboration between researchers, students and industry. X also represents our location at the crossroads of an emerging Western Australian innovation corridor along Stirling Highway and Broadway. The Centre for Entrepreneurial Research and Innovation (CERI), Bloom Labs, Woodside OceanWorks and the EZONE engineering hub are all just a short walk away. Plus, IQX is down the road from some of Australia's best medical and scientific research centres.
Our community
At IQX you are at the heart of everything that matters — the biggest discoveries, the newest ideas, the best minds, and the largest network of investors, funders and philanthropists in Western Australia.
Supercharge your business

Starting your own businesses is hard. Growing that business is even harder. Through colocation at UWA, you have opportunities to work alongside some of the world's leading researchers and student talent, and access multi-million-dollar facilities and infrastructure. As part of our community, you will also contribute industry insights into research, and support teaching and learning.

Get inspired

Creative thinking thrives in creative spaces, so we have designed a place that your bright ideas can call home. Whether you're hosting talks by leading scientists, arts workshops, breakfast in the courtyard, music on a Friday afternoon, or working on deadlines into the night, IQX is your place for brilliance. Located on the edge of WA's most beautiful university campus, on bus routes and near restaurants — there's no better place to be.

Unique heritage location

The spectacular art deco Nedlands Park Masonic Hall was built in 1935 as the headquarters of the Western Australian Freemasons. The first floor coworking space retains many unique features associated with the Freemasons, including an elaborate throne area, floor artwork, mouldings and lighting depicting ancient masonic symbols and rituals. The ground floor of the building, originally a public hall, will continue to support community activity including innovation and enterprise training and workshops.

Support for graduate- and alumni-owned enterprises

The Masonic Hall is a heritage-listed UWA endowment property. The rejuvenation project has been funded by UWA, with a significant contribution from UWA Convocation. We offer special access to UWA graduate- and alumni-owned enterprises.
Become a member
All the best minds, all the time. Come be part of a thriving community of driven, successful business people with purpose. A range of affordable memberships are available – including hot desking, coworking and offices.
What do we offer?

Super-fast fibre optic broadband
Stunning, architecturally designed premises
Private meeting rooms
Telephone conferencing facilities
Multiple breakout spaces for calls
Unlimited printing and scanning
End-of-trip facilities so you can walk, ride or skate to work
Register your work address
IQX is open for business
Find out what makes us different from other coworking spaces.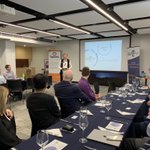 Contact us
Stand out among stand-outs. If you are seeking investment opportunities, have research challenges you want solved, or can offer development partnerships for innovations, we want to hear from you.
Phone

Contact Zoe Vos on

0499 900 634

Email

Email queries to

Find us

We're located within the Masonic Hall